Baby Universe Online Store Shopping Info
30% off of Our Plug-in Subscriptions First Year
Our Plug-in procucts are available with annual subscription at Baby Universe Online Store. To show our appreciation for your supports, we would like to offer 30% discount of the first year of subscription. Our subscription plug-ins are compatible with Adobe Illustrator 2022 / 2023 / 2024. If you are planning to update Adobe Illustrator, please do not miss this chance.
Plug-in Free Trial
Free Trial ( 30 times ) is available for all our subscription plug-ins. Please have a try and confirm the performance. You can download applicable plug-ins from below link.
Please click "TRY" when you find a pop up window for authentication.
Special Offer Details
Subject Items and Price
The annual subscription plug-ins at Baby Universe Online Store :

BPT-Pro, Original Price US$99.00 - Now US$69.30 (30% Off) / year, one license
EXDXF-Pro, Original Price US$99.00 - Now US$69.30 (30% Off) / year, one license

The offer will be valid for the 1st annual subscription only. If you wish to renew following years, the price will be the original price.
Period
Untill 31st December, 2023
How to Apply

You can mention the code in coupon code area marked in Red.
Coupon code : YKRZE4Z7
Then, please press "Apply coupon" button marked in Blue. If you do not, the discount will not be applied.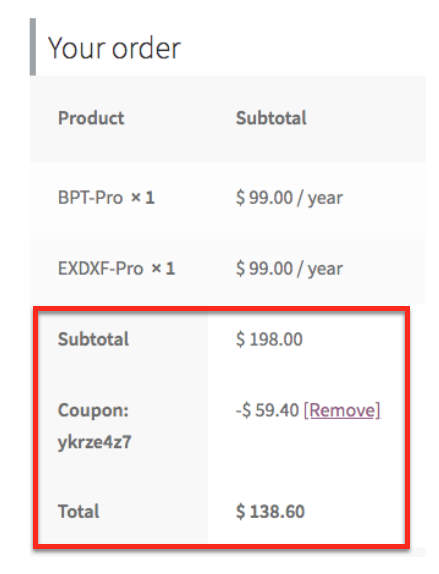 Please ensure that the total amount is with the discount rate.
Please kindly note that the license fee for the next renewal year will be the regular price.
License Policy
The license policy of our subscription plug-ins is one user per license. Please kindly refer more details to "End User License Agreement"
If you have any further questions, please feel free to contact us.