We developed "Webca", a management system for ordering business card. This system is introduced to printing shops providing business card printing service.The print shop's customers(end users) can choose the design and the contents in the web browser. Before making an order, the customers can see the preview of the finished cards as well, so this system prevents miscommunication between the print shops and their customers.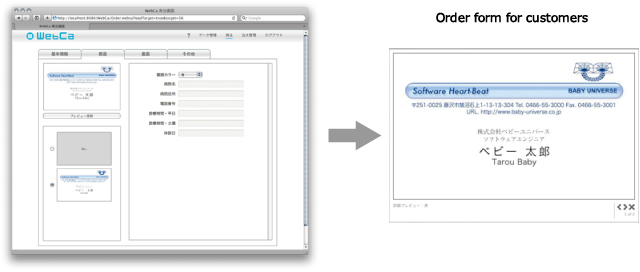 The print shops can see the orders in a web browser as well. Logging in their own administrator's website, they can manage the orders.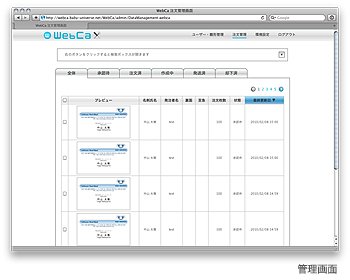 Also, it's possible to paste the design on the Adobe Illustrator's art board automatically using plug-ins. The pasted data is ready to be printed out. This function will reduce much cost and save time.
We customize this system depending on the client and there are a lot of options to fit your needs.
For more information, please feel free to ask us.